At NWT Brewing Company, our beers infuse Canadian-grown grains with arguably some of the purest water in the world along with a little Aurora magic to create well balanced beers infused with the can-do, make-do spirit of the North.
Our 3.5 barrel brewhouse allows us to concentrate on quality, but also gives us the opportunity to experiment with a vast number of appealing ingredients. Our little brewing outpost services The Woodyard Brewhouse & Eatery with 12 different beers on tap.  We've recently expanded our operations in 2022 to a larger brewing facility in Yellowknife capable of servicing more markets in the future!
What's On Tap?
Click on the links for more info on our brews.
Can't Decide? Try a Beer Flight featuring 4 x 5 ounce tasters >> Ask your Server for details!

Canned Product




Below is a sample of just a few of our in house brews. 
---
Core Brand Beers
Turbid Wit Bier
Naturally cloudy like our local water source during spring break-up, this ale is crisp and light on the palate and will have you excited for warmer weather ahead. Our Belgian style wheat beer is brewed with a colorful mixture of chamomile, coriander, and orange peels that complement its peppery yeast nuances and strong wheat backbone.
KickSled Cream Ale
As our award winning go-to beer, this light bodied, sessionable cream ale takes on a pale straw color with a white creamy head. It's perfectly balanced by a mild hop bitterness and solid Canadian malt backbone. It is hopped with a single variety known for its spicy and herbal characteristics that help to maintain a very classic taste. This light, crisp beer is perfect for those dry winter nights and hot summer days.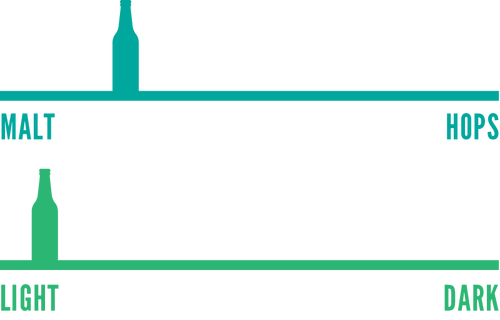 Ragged Pine Pale Ale
This complex pale ale has as much charm and hardiness as our northern trees that withstand the harsh Northern climate. As a Northwest-style pale ale that is copper in color, this beer is well balanced by late additions of Simcoe and Chinook hops, producing a rich pine aroma and flavor that complements its moderate hop bitterness.
Honey Bucket Nut Brown
Forged in the backwoods of the north, this beer is deeply rewarding. Despite its dark ruby-brown appearance, this one goes down smooth, crisp, and perhaps a bit nutty. A mixture of chocolate and honey malts lend to rich cocoa flavors followed by dry, roasted notes, and enough sweetness that lingers until your next sip.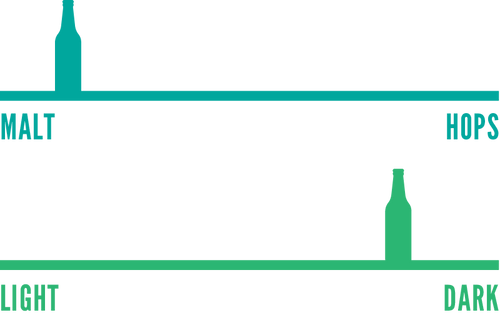 Bug Repellent IPA
As our flagship beer, this one is all about the hops. We've jam packed enough citrus into this brew to keep those skeeters at bay. Multiple hop additions bring out aromas of tropical fruits that are balanced by a medium amount of bitterness and a crisp easy-drinking finish. A definite must-have in the North.